Bellamy Brothers Biography
The Bellamy Brothers started their musical career at the end of the 1960s. In 1968, they had their first official gig, playing a free show with their father at the Rattlesnake Roundup in San Antonio, Florida. They kept playing throughout the South, often with already recognized musicians, such as Percy Sledge, Eddie Floyd and others. A couple of months later, the brothers moved up north, discovering the potentials of rock/country music in Atlanta, Georgia.
Bellamy Brothers Lyrics Info
Dear fans if you are reading this, you are on on the page of the recording artist bellamy brothers in our eLyricsWorld. Our database comprises with data about 52389 artists throughout the world also 829824 songs 63 of which are from bellamy brothers. Except for the the biography of the artist, on this page you can see brief information about them, which includes date of birth, style, label Be conversant with all the events around bellamy brothers by adding RSS link. If you prefer you could directly visit the page you are on right now and see news about the singer.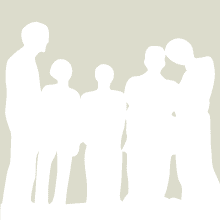 Origin
Pasco County, Florida, USA
Genre
country music|Country
Country pop
Country rock
Years Active
1968–present
Label
Curb Records|Curb/Warner Bros. Records|Warner Bros.
Curb/Elektra Records|Elektra
Curb/MCA Records|MCA
Atlantic Records|Atlantic
Jupiter
Bellamy Bros./Intersound
Blue Hat
Curb
Current Members
David Bellamy
Howard Bellamy