Black Eyed Peas Biography
The Black Eyed Peas are an American hip hop/pop group formed in Los Angeles in 1995. The group is currently composed of will.i.am, Taboo, Fergie and apl.de.ap. Since their breakout album Elephunk in 2003, they have seen international fame for their pop/dance-oriented style of hip hop music. Black Eyed Peas have so-far sold an estimated 56 million albums and singles to date worldwide, and still counting.
Black Eyed Peas Lyrics Info
Respected readers if you are reading this, you are on on the subpage of the recording artist black eyed peas in our eLyricsWorld. Our database has information about 52389 artists throughout the world as well as 829824 songs 212 of which are from black eyed peas. Except for the artist's biography, on this page you can see short piece of information about them, covers birthdate, genre, label company Be versed in all the development around black eyed peas by adding RSS feed. If you prefer you could directly visit the page you are on currently and see what's new and latest songs about the singer.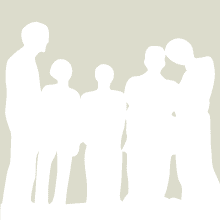 Origin
Los Angeles, California, United States
Genre
Hip hop music|Hip hop, alternative hip hop, electropop, dance-pop, Electronic Dance Music|electronic dance, House music|house
Years Active
1995–present
Label
A&M Records|A&M, Interscope Records|Interscope, will.i.am music group|will.i.am music
Associated Acts
Atban Klann, Wild Orchid (band)|Wild Orchid, Richie Londres
Current Members
will.i.am
apl.de.ap
Taboo (rapper)|Taboo
Fergie (singer)|Fergie