C & C Music Factory Lyrics Info
Respected venerators if you are reading this, you clicked on the page of the singer c & c music factory in our eLyricsWorld. Our database consists of information about 52389 artists from all over the world also 829824 songs 3 of which are from c & c music factory. Except for the artist's biography, on this page you can see brief information about them, which includes date of birth, style, record label Be conversant with all the news with c & c music factory by adding RSS link. If you prefer you could directly visit the address you are on at the moment and look through the latest songs about the singer.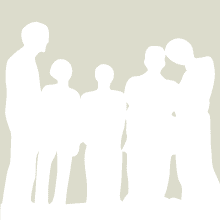 Origin
New York City|New York, New York (state)|New York, U.S.A.
Alias
Clivillés + Cole, The 28th Street Crew
Genre
Dance Music|Dance, House Music|House, Hip Hop
Years Active
1989-1996, 2010–present
Label
Vendetta Records|Vendetta/A&M Records|A&M/PolyGram Records
Columbia Records|Columbia/Sony Music Entertainment|SME Records
MCA Records
Associated Acts
Mariah Carey, The Brat Pack, 2 Puerto Ricans, a Blackman, and a Dominican, The 28th Street Crew
Current Members
Robert Clivillés, Eric Kupper
Past Members
David Cole (producer)|David Cole, Zelma Davis, Martha Wash, Freedom Williams, Deborah Cooper, Trilogy (group)|Trilogy, Paul Pesco, Q-Unique