Cheryl Cole's third solo album coming ve...
Cheryl Cole's third solo album coming very soon!
5 Mar 2012 09:56:56 CST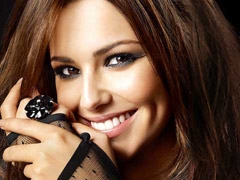 It was reported that Girls Aloud member, Cheryl Cole, have chosen Calvin Harris (and Will. I. Am) to produce her first single off her third studio album (no title is announced), which will be released later this month. It was also said that Cheryl will collaborate with Rihanna on an up-tempo party track for Cole's album. As it turns out, Cheryl and Rihanna met at the BRIT Awards in 2011 and have become friends. Other artists who had been working with Cole for her the new album are Usher, Taio Cruz and Far and East Movement. Cheryl Cole also got a cameo role as talent show judge in upcoming movie "What to expect when you are expecting".
While waiting for her new single and album, we offer you listen and see the music video (again) of the up-tempo dance song -
Promise this Lyrics
– the lead single from Cole's second album "Messy Little Raindrops"