Wanita "D. Woods" Woodgette was born in Springfield, Massachusetts on July 6, 1983. Developing a love for performing at an early age, and went on to attend Tri-Cities High School, a visual and performing arts magnet school in East Point, Georgia; she later attained formal dance training from the Alvin Ailey American Dance Theater and acting instruction at New York University's Tisch School of the Arts, where she earned a B.F.A. in musical theatre. She got her big break on Diddy's Making the Band 3, where she was one of the winners with four other girls to form the group Danity Kane.
Respected readers if you are reading this, you are on on the subpage of the singer d. woods in our eLyricsWorld. Our database consists of data about 52389 artists worldwide as well as 829824 songs 7 of which are from d. woods. Except for the the biography of the artist, on this page you can see short piece of information about them, enlists birthdate, style, record label Be versed in all the facts with d. woods by adding RSS feed. If you prefer you could directly visit the address you are on right now and look through what's new about the artist.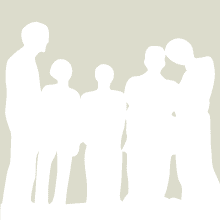 Birth Name
Wanita Denise Woodgett
Born
6 July 1984
Anaheim, California, United States|U.S.
Origin
Atlanta, Georgia, United States|U.S.
Genre
Contemporary R&B|R&B, hip hop music|hip hop, pop music|pop
Years Active
2005–present
Label
Bad Boy Records (2005-2008),
Associated Acts
Danity Kane (2005-2008), Lloyd (singer)|Lloyd, Shanell aka SnL, The Girls Club (present)