Jennifer Lopez has a surprise for us! Ne...
Jennifer Lopez has a surprise for us! New single Dance Again and video coming very soon!
19 Mar 2012 11:20:28 CDT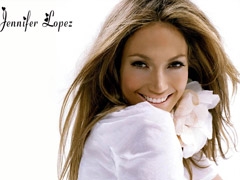 Jennifer Lopez announced new single, titled "Dance Again", is on its way (it is expected on 30 March). The accompanying music video is coming out on April, 5. It is directed by the Dominican, Jessy Terrero, and shot in Acapulco, Mexico. As we said before, the Latin Diva is preparing a greatest hits album for us. But is is yet unknown if the new single is going to be on the LP.
The dancer, Keri Smith, who is one of the dancers featured in the video, tweeted a picture with comment hinting that the song will be a collaboration with Pitbull.
"Me & the lovely dancers on set of @JLo Ft. @Pitbull video "Dance Love & Dance Again"
Picture
It it so exciting! But we have to wait two more weeks for the new stuff!
Meanwhile, let's heat up with the hot J-Lo dance hit
On the floor Lyrics
, the music video of which has more than 500 million hits!