Music Celebrity Birthdays
Music Celebrity Birthdays
2 Mar 2012 08:55:51 CST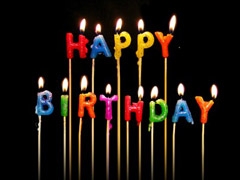 Yesterday, Justin Bieber had a birthday. He turned 18. Happy belated Birthday to him! He also unveiled (on Ellen DeGeneres show) that the first single, titled "Boyfriend" from his forthcoming album is coming out on 26 March.
Ke$ha had also birthday on March 1. She turned 25. She bedazzled her shaved part of her head (above her left ear).
Today, Chris Martin from Coldplay turns 35! Happy birthday, Chris! Coldplay won a BRIT Award for Best British Group this year, so congrats!
Another music celebrity has birthday today – Jon Bon Jovi. He turns 50. Happy Golden Birthday and many happy returns of the day!