New Album on the way: Ashanti - Bravehea...
New Album on the way: Ashanti - Braveheart
9 Mar 2012 01:29:27 UTC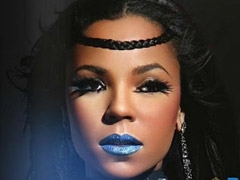 Ashanti has been working on her fifth studio album for some time now. Just recently she announced its title – "Braveheart". The album is expected on 17 April '12 and will include collaborations with R. Kelly, Busta Rhymes, Keysha Cole. It will most likely have production from Dr. Dre, The-Dream, Game, Warryn Campbell.
Tentative Tracklist
Mine
Get it
The Woman You Love feat. Busta Rhymes
Perfect So Far
Don't Tell Me No
Paradise
Three Words
Never Should Have
Bona fide Survivor
Thatss What We Do feat. R. Kelly
R.I.P.
Woman to Woman ft. Keysha Cole
The tracklist is tentative, it doesn't include "Blow", "Get lost together", "She can't", "Never too far away", which are also rumored to be on the upcoming album. We wait and see which songs it actually will include.
"The woman you love" which features Busta Rhymes was published digitally in December 2011. It was written by Ashanti and Busta Rhymes. The shooting of the official music video began in January 2012. The video includes Marcus Patrick (English actor and model). It is still not released.