New Music: Chris Brown – I Don't Like
New Music: Chris Brown – I Don't Like
2 Jul 2012 02:26:10 CDT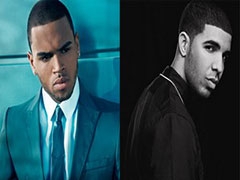 Obviously Chris still feels hurt by the incident with Drake on June 14 when
he was hurt with bottle. In connection with these events he made new
freestyle remix of Chief Keef's "I Don't Like".
"A fuck ni ** a, that's that shit I don't like
They throwin 'bottles, I'm throwin' models just 'cause I give a bitch long pipe," raps Brown.
Let's not forget that they were recently offered
10 millions to fight in a boxing match. Whether and when will the bickering between the two stars over
hardly some might assume.
Check "
I Don't Like Lyrics
"