New Song: Nelly - Hey Porsche
New Song: Nelly - Hey Porsche
6 Jan 2013 05:40:02 UTC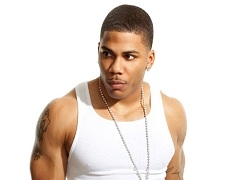 One new tune from Nelly to his fans - "
Hey Prsche Lyrics
". A Shiny new song recalls
for the rapper's erlier hits. His last album was dropped in November 2012
named "Scorpio Season" and it was celebration for his 38th birthday. Now all
we have to do is relax and wait for his new album M.O which is intended for
release this year. Meanwhile sit in your chairs and listen to his new drop
"
Hey Porsche Lyrics
".