New Video: Pink - Try
10 Oct 2012 10:31:26 CDT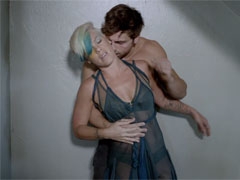 The American singer-songwriter Pink released music video for the second
single of her sixth studio album "The Truth About Love". The 33-year-old singer
shows her dance skills in "
Try Lyrics
" video. Absolutely typical for this album all the songs
are thematically focused on problematic relationship. The video is directed by Floria Sigsmondi
and choreographed by The Golden Boyz.
In the video Pink proform with Colt Prattes. Their dance represents troubled relationship.
As the video progresses the couple become painted with different colors.
Watch the
Pink - Try Lyrics
video below: