Jonas Brothers are back!
12 Mar 2012 11:38:50 CDT
Jonas Brothers are all grown up and together as a group again! They've been doing stuff individually for some time. Kevin got married in 2009. Joe has been chasing solo career for a while. He released
read more
Darling readers if you are reading this, you are on on the page of the recording artist nick jonas in our eLyricsWorld. Our database comprises with data about 52389 artists worldwide as well as 829824 songs 10 of which are from nick jonas. Besides the singer's biography, on this page you can see brief information about them, enlists birthdate, genre, label Be conversant with all the facts around nick jonas by adding RSS feed. If you prefer you could directly visit the address you are on at the moment and check out what's new and latest songs about the artist.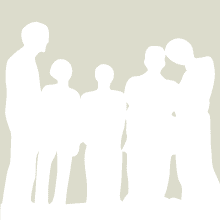 Birth Name
Nicholas Jerry Jonas
Birth Date
16 September 1992
Birth Place
Dallas, Texas, United States|U.S.
Origin
Wyckoff, New Jersey,
United States|U.S.
Instrument
Vocals, guitar, drums, piano, glockenspiel
Occupation
Vocalist, musician, actor, singer–songwriter
Years Active
2002–present
Label
Hollywood Records|Hollywood, Columbia Records|Columbia
Associated Acts
Jonas Brothers, Nick Jonas & The Administration, Miley Cyrus
Notable Instruments
Gibson SG
Fender Telecaster
Gibson ES-335