Rick Ross directs his own video for "Pir...
Rick Ross directs his own video for "Pirates"
21 Jan 2013 10:48:38 UTC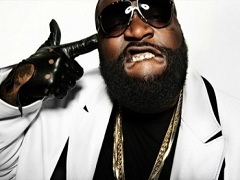 If you're wondering what else can surprise you than look at this - Rick Ross gets behind the camera and he
directs his new video for "
Pirates Lyrics
" song, part of last year's album "God Forgives, I Don't".
It's fact that it really took longer than expected for the rapper to make it on the air.
Multiple sources have reported that Ross was spotted at different places shooting his video on a boat.
The song is produced by Keno and Got Koke and it's opening song of Rozay's fifth studio album.
Here's something interesting Maybach Music Group rapper evealed the title of his next album - "Mastermind".
Watch "
Pirates Lyrics
" the video below: