Rick Ross - Touch'N You (Music Video)
Rick Ross - Touch'N You (Music Video)
22 Jun 2012 03:00:05 CDT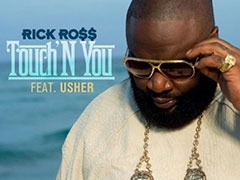 The first single of Ross's upcoming fifth studio album "God Forgives, I Don't" now gets music video.
The project is collaboration with Usher. Soon after dropping the video for the Rick Ross-assisted "Lemme See"
the two singers appear together again in this video which is directed by Chris Robinson, and filmed in Atlanta.
"It's a real sexy record," the Maybach Music Group founder told. It's not sure if the song
will be a Top 40 smash in USA but it's certainly gained popularity among RnB Charts.
Enjoy
Touch'N You Lyrics
and video