Video: Snoop Lion - Lighters Up
Video: Snoop Lion - Lighters Up
3 Feb 2013 05:17:07 UTC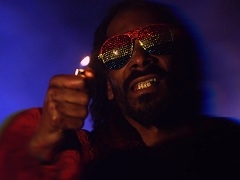 "Snoop Lion" or as most of us know him and probalby that will not change
"Snoop Dogg" has unveiled the video for his single "
Lighters Up Lyrics
".
This track unify Eastside, Westside, Northside and Southside - Mavado, Popcaan and
Snoop together. It's directed by Andy Capper.
Our well-known rapper Snoop Dogg puts on his Rasta glasses and travels to Trench Town
(the place where reggae was born) as part of his career reinvention.
One more thing you should be pending is the feature-length documentary movie
by Andy Capper that will arrive in 22 March in Austin, Texas
"
Lighters Up Lyrics
" video: