Willow Camille Reign Smith (born October 31, 2000 in Los Angeles), who has released a recording as Willow, is an American child actress and singer who is the daughter of Will Smith and Jada Pinkett Smith. She made her acting debut in 2007 in the film I Am Legend and later appeared in Kit Kittredge: An American Girl alongside Abigail Breslin. She received a Young Artist Award for her performance.
Respected readers if you are reading this, you are on on the subpage of the recording artist willow smith in our eLyricsWorld. Our database has information about 52389 artists throughout the world as well as 829824 songs 12 of which are from willow smith. Except for the artist's biography, on this page you can see short piece of information about them, covers birthdate, genre, label company Be versed in all the development around willow smith by adding RSS feed. If you prefer you could directly visit the page you are on currently and see what's new and latest songs about the singer.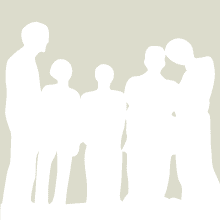 Birth Name
Willow Camille Reign Smith
Born
31 October 2000
Los Angeles, California|Los Angeles, California, United States|U.S.
Genre
Contemporary R&B|R&B, Pop music|pop, dance-pop
Occupation
Actress, singer, dancer
Years Active
2007–present
Associated Acts
Will Smith
Jaden Smith
Jada Pinkett-Smith