Drake premiered two new videos - Take ca...
Drake premiered two new videos - Take care ft. Rihanna and HYFR ft. Lil Wayne
7 Apr 2012 08:14:41 CDT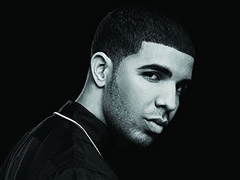 Canadian rapper Drake's song Take Care was taken from his second studio album of the same name. It features guest vocals from Rihanna. The wait for the official music video of the song is finally over. It premiered a few hous ago. The visual was shot in February 2012 and directed by Yoanne Lemoine. It was supposed to come out earlier, but was delayed due to it still being edited.
Here's the
Take Care Lyrics
video:
A few days ago Drake announced on twitter that the video will premiere along with the visual of another track, HYFR (Hell Ya Fucking Right). The song features Lil Wayne and is also part of the Take Care album. The official music video of
HYFR Lyrics
was directed by Director X.