The Isley Brothers is a highly influential, successful and long-running American music group consisting of different line-ups of six brothers, and a brother-in-law, Chris Jasper. The founding members were O'Kelly Isley, Jr. (1937 - 1986), Rudolph Isley, Ronald Isley and Vernon Isley (1942-1955). They are the only act to have at least one Hot 100 hit in each of six consecutive decades: the 1950s, 1960s, 1970s, 1980s, 1990s, and 2000s. The Isleys (as they are commonly called) were inducted to the Rock & Roll Hall of Fame in 1992.
Isley Brothers Lyrics Info
Dear readers if you are reading this, you clicked on the subpage of the recording artist isley brothers in our eLyricsWorld. Our database has information about 52389 artists from all over the world as well as 829824 songs 115 of which are from isley brothers. Besides the the biography of the singer, on this page you can see brief information about them, covers date of birth, genre, label company Be versed in all the events with isley brothers by adding RSS feed. If you prefer you could directly visit the address you are on currently and look through news about the artist.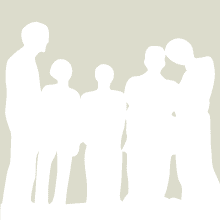 Alias
The Isley Brothers featuring Ronald Isley AKA "Mr. Biggs"; The Isleys
Origin
Cincinnati, Ohio, U.S.
Teaneck, New Jersey, U.S.
Genre
Rhythm and blues|R&B, doo-wop, soul music|soul, psychedelic soul, funk, contemporary R&B, quiet storm, smooth soul
Years Active
1954–present
Label
Motown Records|Tamla (Motown), T-Neck Records|T-Neck, Warner Bros. Records|Warner Bros., Def Jam Recordings|Def Soul
Current Members
Ronald Isley
Ernie Isley
Past Members
O'Kelly Isley, Jr.
Rudolph Isley
Vernon Isley
Marvin Isley
Chris Jasper