New Music Video: The Dream - Roc
New Music Video: The Dream - Roc
24 Feb 2012 08:47:19 CST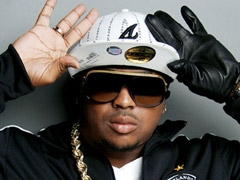 The 4th solo album ("The Love: IV (Diary of A Madman") of singer and record producer The Dream was delayed and will be released in Spring 2012, instead of in late 2011. It was also announced that his first international album "1984: Persona of love", inspired by a journey abroad, is coming soon.
The first single from the forthcoming LP, titled
Roc Lyrics
is already out. It is a slow, chill-out R&B track. The official music video of the single debuted on The Dream's VEVO Chanel. Watch it below!