New Video: Alicia Keys - Brand New Me
New Video: Alicia Keys - Brand New Me
18 Dec 2012 10:11:11 UTC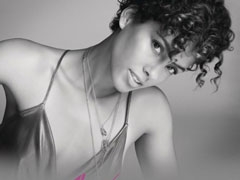 Alicia Keys debuts the mighty video for "
Brand New Me Lyrics
". The second single off her latest album
"Girl on"
was released in the last weeks of 2012. The singer preforms with her piano in a dark place where she
shines with all the grace she had. The Diane Martel-directed clip is another stylish visual for Alicia where
the she frees herself from the past.
Enjoy her beautiful preformance below: