New Video: Carly Rae Jepsen - This Kiss
New Video: Carly Rae Jepsen - This Kiss
29 Oct 2012 11:09:10 CDT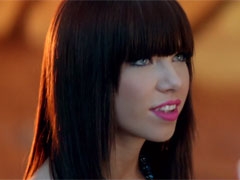 After the total hit "Call Me Maybe" now Jaspen released music video
for her new single "
This Kiss Lyrics
". Carly Jaspen features an awesome dance party
and one interesting fact is that her mentor Justin Bieber called her song
a "smash". "Oh Canada, This Kiss is for you!" Carly Jaspen tweeted.
"This Kiss" was directed by Justin Francis and it's part of her second studio
album that was released this September.
So if you already want to take a look at
it go for it: