Todd Anthony Shaw (born April 28, 1966 in South Los Angeles, California), better known by his stage name Too $hort, is an American rapper and actor. Through his music, Too $hort has cultivated a persona of a no-nonsense pimp, and is widely credited for popularizing pimp culture in hip hop, along with Snoop Dogg, Ice-T and Slick Rick. In 1983, Too $hort released his first album, Don't Stop Rappin', and he has since released sixteen more albums with each experiencing average sales of around 600,000 copies in the United States alone.
Dear readers if you are reading this, you are on on the page of the singer too short in our eLyricsWorld. Our database has disposal of information about 52389 artists from all over the world also 829824 songs 214 of which are from too short. Except for the singer's biography, on this page you can see brief information about them, covers birthdate, genre, record label Be versed in all the facts around too short by adding RSS link. If you prefer you could directly visit the page you are on at the moment and check out what's new and latest songs about the artist.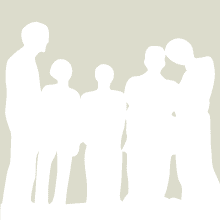 Birth Name
Todd Anthony Shaw
Alias
$hort Dawg, Short Dizzle
Origin
East Oakland, Oakland, California, U.S.
Genre
Hip hop music|Hip hop, dirty rap, contemporary R&B|R&B, alternative hip hop|alternative rap
Occupation
Rapper, songwriter, actor, Record producer|producer, Youth UpRising mentor
Years Active
1981-present
Label
Jive Records|Jive, Up All Nite, Porter House
Associated Acts
Ant Banks, MC Breed, Rappin' 4-Tay, Lil' Jon, E-40, Travis Porter (group)|Travis Porter, Git Fresh, Snow (musician)|Snow, George Clinton (musician)|George Clinton, Wiz Khalifa, Jay-Z, Cee Lo Green, Tupac Shakur|2Pac, The Notorious B.I.G., 50 Cent,