V Factory is an American Pop/R&B/Urban guy group executive produced by former Pop artist Tommy Page who is now a VP of A&R for Warner Brothers Records. The members have yet to confirm what the "V" stands for. Although, there are five members to this group; and V in Roman Numerals is five.
* Jared Murillo (born August 6, 1988) from Mapleton, Utah. Jared is known for his appearances as a featured dancer in High School Musical, its nationwide tour, and High School Musical 2, for which he also earned an Assistant Choreographer credit by creating the dance number for "I Don't Dance".
Respected venerators if you are reading this, you clicked on the subpage of the singer v factory in our eLyricsWorld. Our database comprises with information about 52389 artists throughout the world also 829824 songs 15 of which are from v factory. Besides the artist's biography, on this page you can see brief information about them, which includes birthdate, style, label company Be aware all the facts with v factory by adding RSS feed. If you prefer you could directly visit the address you are on at the moment and see what's new about the artist.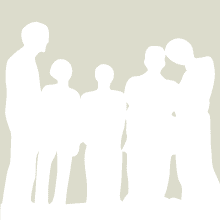 Origin
Hawaii
Virginia
South Carolina
Pennsylvania
Tennessee
Genre
pop music|Pop, Contemporary R&B|R&B, Urban contemporary|Urban
Years Active
2006 — present
Label
Warner Bros. Records
Current Members
Jared Murillo (entertainer)|Jared Murillo
Asher Book
Nathaniel Flatt
Nick Teti
Wesley Quinn